In yesterday's post, I wore this thrifted dress as a long top over black leggings and boots. Today, I wanted to show another way that I wore this within the past couple of weeks.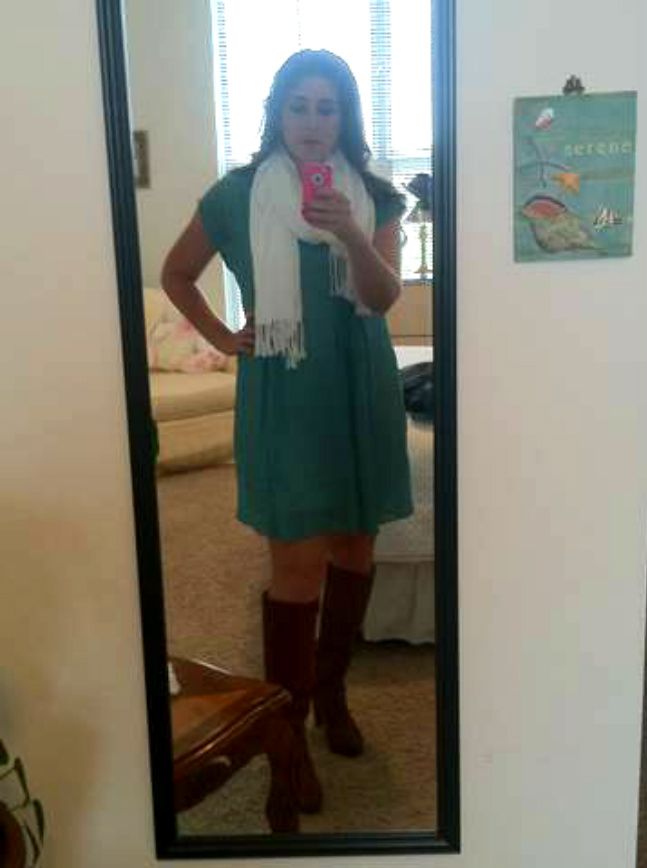 Worn with a slip (this dress is REALLY sheer!), an ivory scarf from my husband and my
Nine West
high heel boots
....
On my way out, I threw on a dark wash denim jacket that I've had for about 10 years! It's still fabulous!!
I can also picture wearing this as a dress again with my over the knee black boots and a black tuxedo jacket. A perfect date outfit!
It's so much fun to come up with different ways to wear a piece that I love!