NUETP (Never UnderEstimate The Power)
My aunt gave me this dress along with a bag of other unwanted clothes of hers for me to either sell, keep or donate. The interesting thing about this dress is that it's not something I think I would have picked out for myself. I mean, I probably wouldn't have even considered taking it into a dressing room! I didn't think it was me. But, hey, if she's just GIVING clothes away, I'll give it a shot!
And I'm soooooo glad I did! It's easy to wear. It's got a gorgeous print. It's buffet friendly! C'mon! Nuff said!
And since the dress pretty much speaks for itself, I only had to had my favorite boots (which, by the way, make everything look just a little bit better) and I had a great look that felt very "elegant bohemian".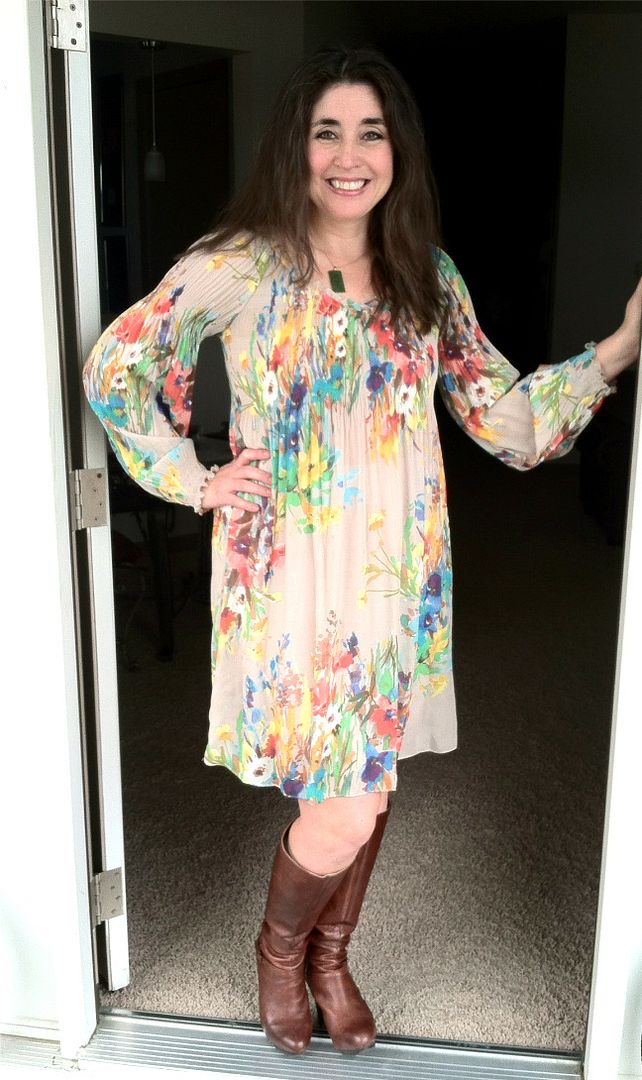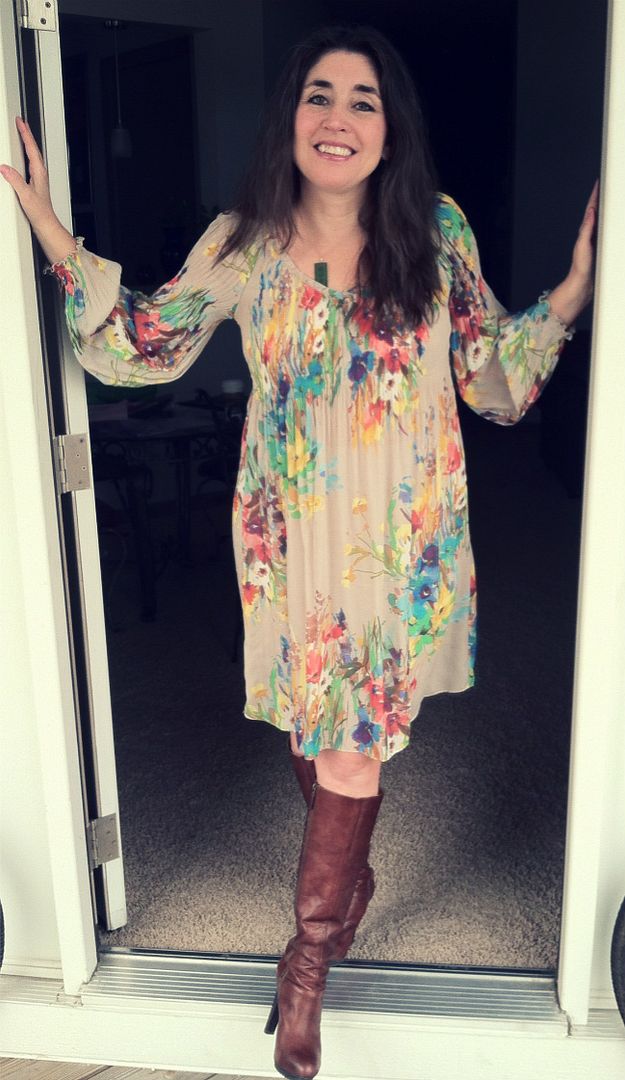 Dress: label was taken out, so I have no idea Boots:
Nine West
And a couple of weeks earlier, I wore the dress as a blouse with my favorite leather skirt! Seriously, if I ever had to make a run for it fast; I'd be grabbing this skirt on the way out the door! I've also worn it
here
,
here
, and
here
.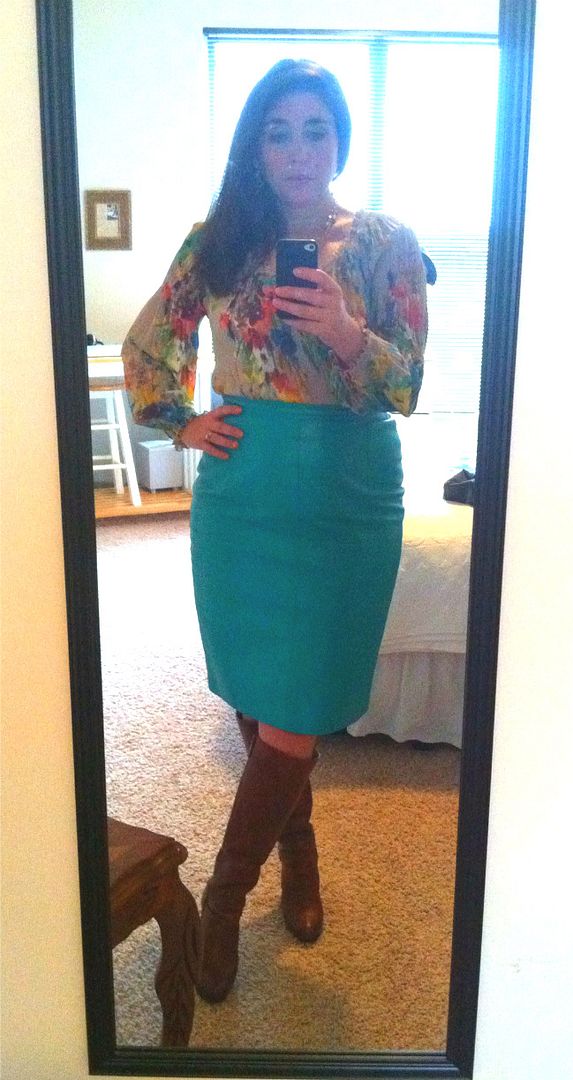 Dress: Same Boots: Same Leather skirt: Vintage and thrifted
So the moral of the story is, hand-me-downs are good. The price is right AND sometimes, it helps push you out of your comfort zone!
And if you're so inclined, check out my other NUETP posts
here
.