My sweet baby took these pictures of me with his iphone. He's good at doing the candid thing AND making me laugh!
I thrifted this suede (genuine) shirt at a local Goodwill. I was there with a couple of friends, and each of us tried it on (though it was I who found it) and it looked great on EACH of us, despite the fact of being three very different body shapes. When I got up to the counter and was told it was $20, I had to do some quick soul searching. I'm certainly not used to climbing into double digits for an item at the thrifts. But c'mon! It's FABULOUS!!!!
So I laid down the $20 and took her home! And I don't regret it a bit!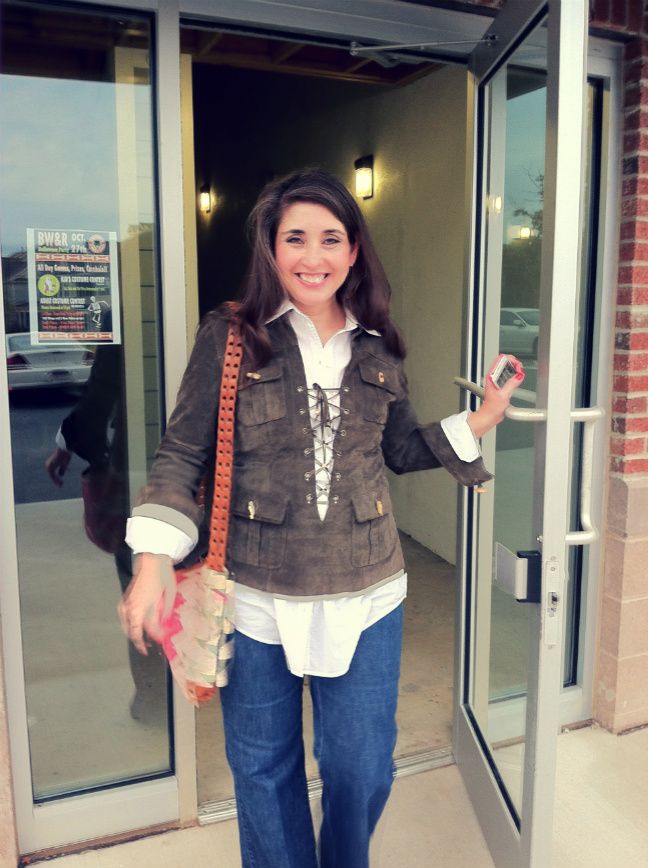 Another one of my loves....a southwest vibe! I found this bag at an out of town thrift and noticed the quality of the weave AND that the inside was lined in leather and the strap is genuine leather as well. Plopped down $3 and took it home and washed it.....and now it's a favorite! Looks great across the body too!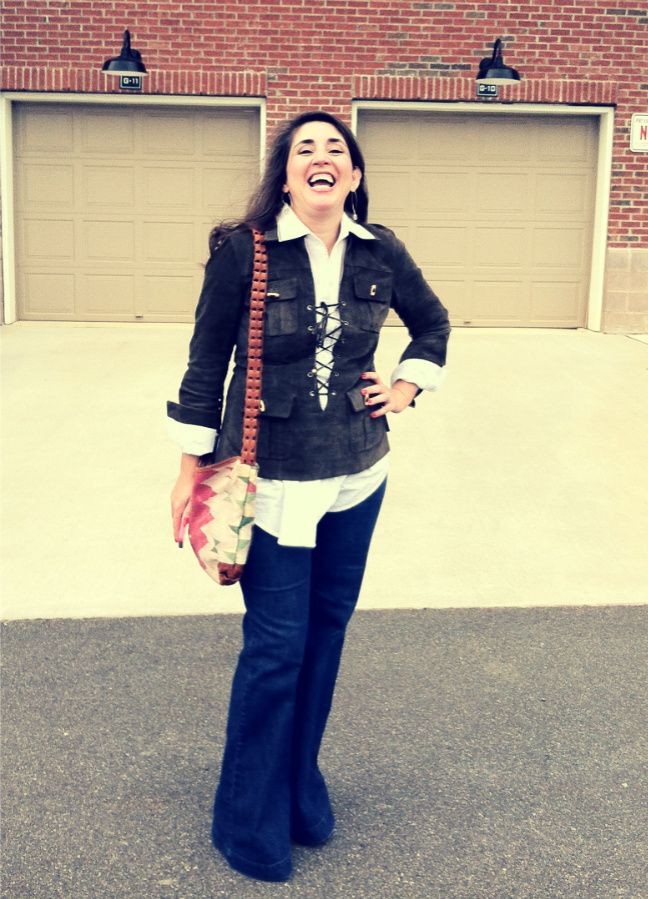 My husband making me laugh.....I know it may not be the most flattering....me with my mouth wide open.....but hey, it's real! And if we ever got to meet, I'd have you laughing like this too!!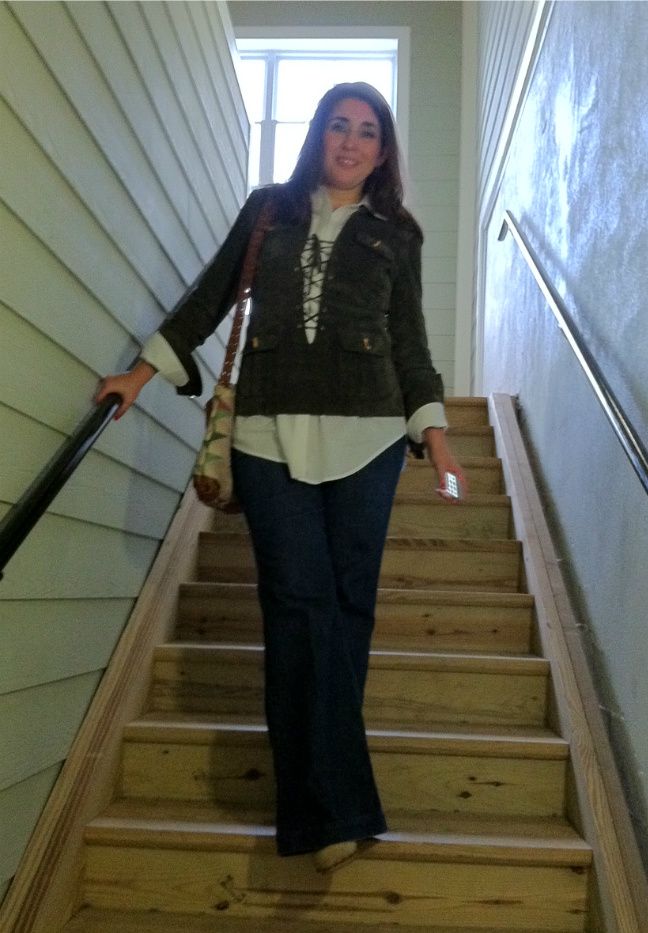 Finally, in the stair well of our building. Another one of my favorites, a pair of wide leg jeans. Can I tell you? Get yourself a pair of wide leg jeans, flares or whatever you want to call them. They're flattering and really step up the denim game! I finished it off with a pair of
Coach
clogs that belonged to my mom. That woman had INCREDIBLE style!!
Have a great weekend all! Hugs all around!!