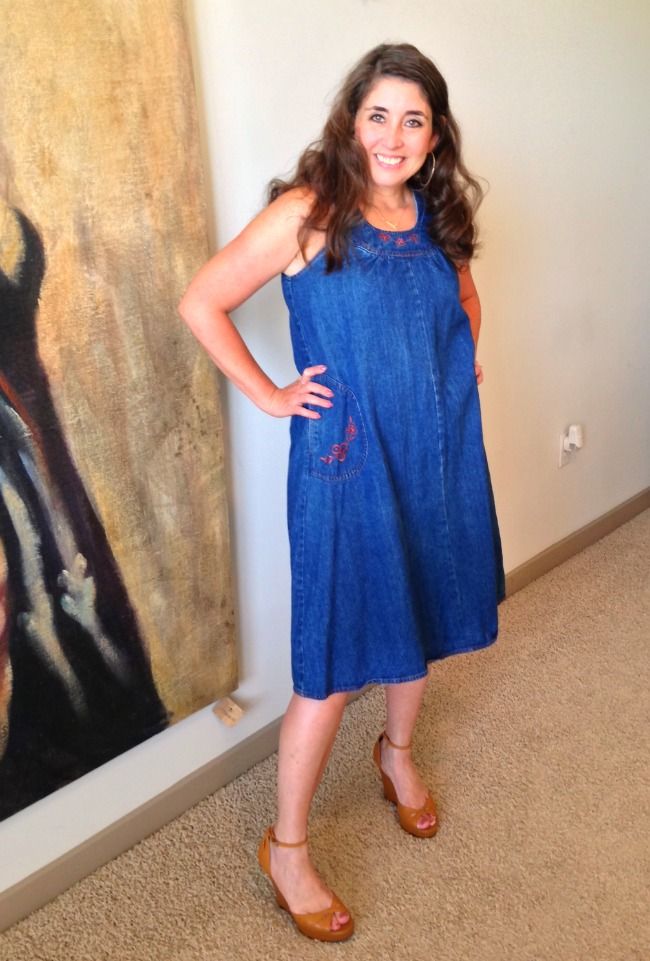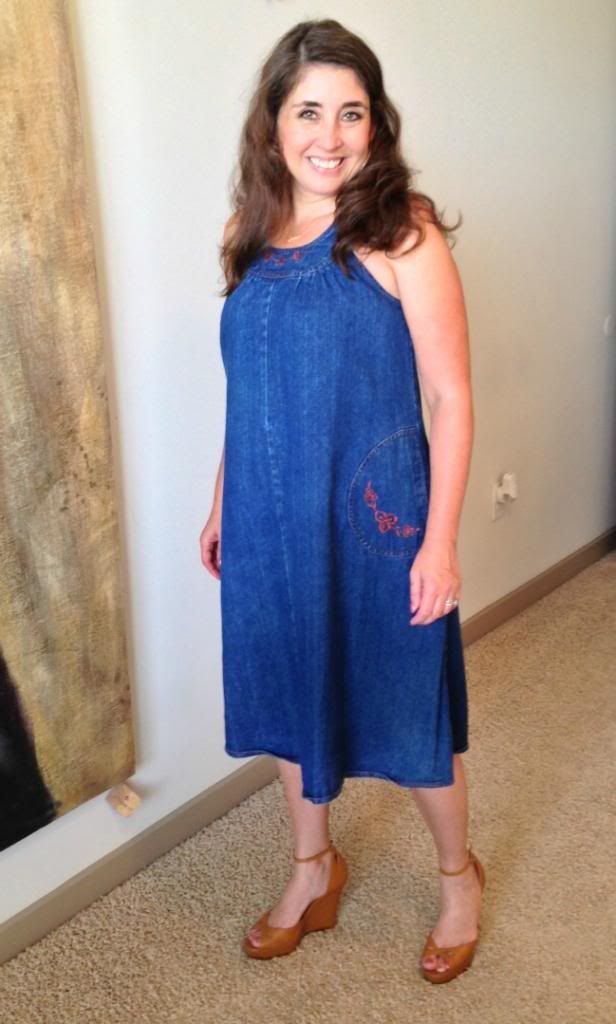 Perfect wash and weight denim? CHECK
Loose and sleeveless? CHECK
Honkin' big silver hoops? CHECK
Modern platforms? CHECK
Wonderful 70s hippie chic-ness? CHECK CHECK
Lotta look for a great price and supports ethical style? CHECK CHECK CHECK!
I have had this listed for months now, and it's one of those pieces that I am surprised is still around. I was playing dress up this morning with some of my inventory and fell in love with it all over again, and decided that if it doesn't sell in a couple of weeks, then it's meant to be mine! When the weather starts to cool, I'll pair it with a tissue long sleeve tee or turtleneck and my
favorite boots
!
I'm happy to hook up with
Patti
for Visible Monday this week!!