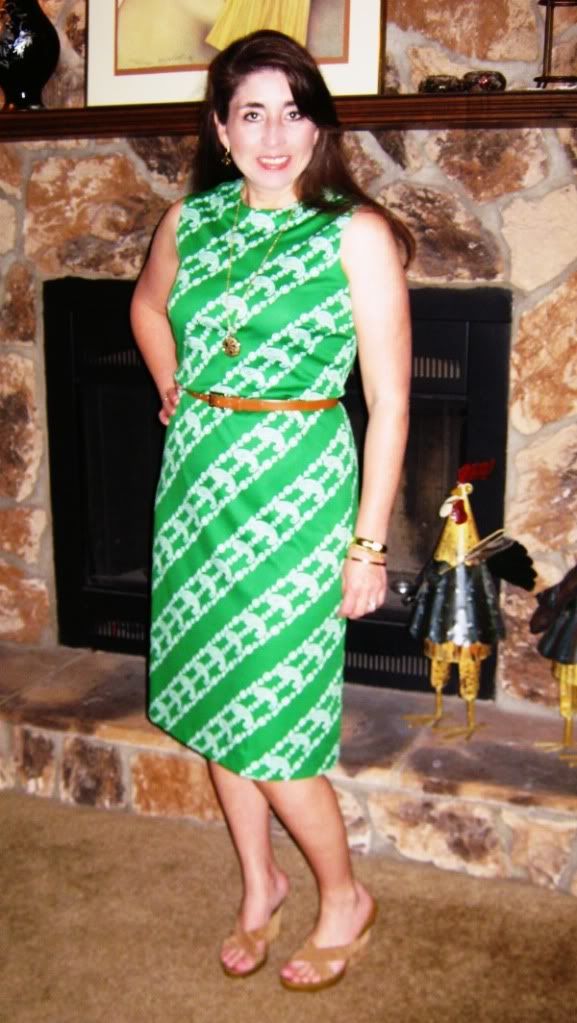 Dress: Vintage, thrifted Shoes: TJ Maxx Belt and Necklace: Vintage thrifted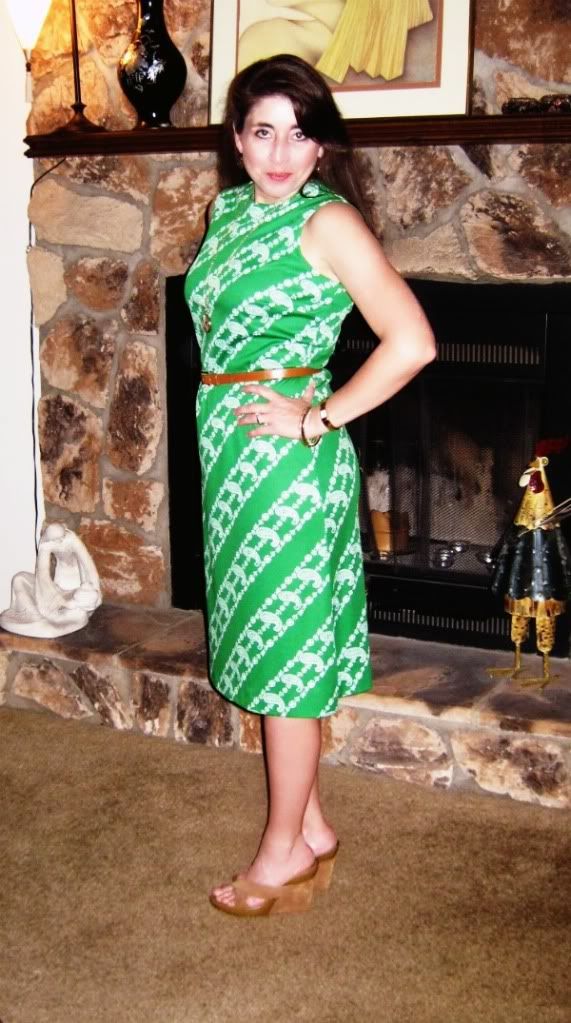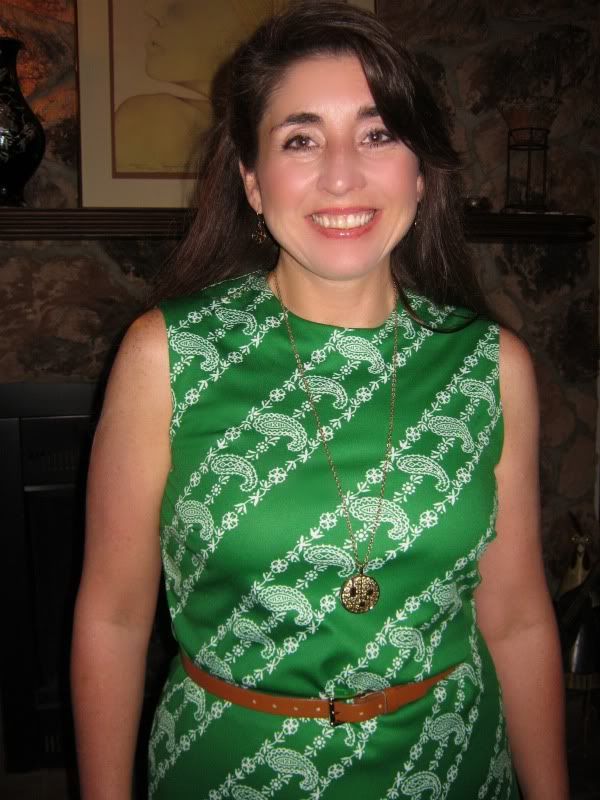 Now, a year ago, I would have passed by this dress in the thrift store and thought, "That's really cool. Too bad that's not in style anymore." But today, it gets SNATCHED up and my thought is, "Wow! This is great and I know EXACTLY how I want to wear it!". I was joking with my husband yesterday that one thing I find myself really appreciating in life is OPTIONS. I'm not just talking fashion-wise, I mean in all areas. I think that there are far too many times in our life that we opt out of a situation or circumstance rather than running TO something we really want. So, after living far too long trying to avoid what I DON'T want and never really thinking about what I DO want (the only thing I considered was how not to have to do what I didn't want to do); I now try to focus on positives. My being happy doesn't depend on only ONE particular situation; I can be happy in a number of different scenarios. I like that!
Searching for little treasures here and there makes me soooooooo happy! The other day, after a bit of a stressful workday; the only thing I wanted to do was hit a local thrift store and just treasure hunt. It's not even about the purchase (although, I found a FABULOUS vintage cobalt blue suede envelope clutch!); it's just fun to see all the different things. It's relaxing to me. I told my husband, "It's my cocktail and cigar at the end of a stressful day!" I love that he GETS me!
I digress.....this beauty was rescued from a local thrift shop and came with a matching bolero jacket that ties at the neck. Same fabric, just very simple. That little bolero is going to look adorable with my skinny jeans or white linen pants. To have worn the dress and bolero together looks a little too dated. But this dress on it's own? I ADORE it! The color is vibrant in a never fade polyester and the diagonal of the pattern and column style is PERFECTION in flattering the feminine form. The shoes I'm wearing are a pair that I purchased at TJ Maxx about a couple of years ago. They're really high, but there's enough support with the wedge that they are super comfortable. This is an example of how you can take a vintage dress and add a current funky shoe and really modernize the whole look. With the pattern on the dress, I kept everything else minimal. I can so see Desiree (Pull Your Socks Up) doing something really funky with this. The green would be gorgeous with her blond hair! Love you to all!! Have a FABULOUS day!!!