In the short time I've been blogging, I've made some really wonderful friends. These are all interesting women, most of whom have completely different styles than I, and they inspire me every time I read their posts. They encourage, excite, influence and motivate me, much like my face to face friends. Paula of Fashion over Fifty always has a kind word and I feel like we're kindred spirits....eager to follow our passion after years of doing what was expected. She and I have connected via email and I feel like if I got to see her tomorrow, we'd have hours of conversation. Terri of Rags Against the Machine is absolutely inspiring and ALWAYS makes me think. She has the kindest most gentle writing style, as if she could tell you ANYTHING and you'd take it like a compliment. She, Terri and I are all now facebook friends and it's fabulous to be able to see their families and be a part of their lives. I'm also beginning to get to know Vanessa of Big Girl, Small Budget, Tiny Town. I LOVE Vanessa's fearless sense of fashion. There seems to be nothing that she shies away from. And I hope she wouldn't mind me saying this, but I think that I see natural gray in her hair and it's stunning on her. I've elected not to color my gray, hoping for a shock white streaking across my temples, and it's refreshing to see someone else feeling comfortable to go au naturale! Then there's Devilishly Pleasureable. I wish I knew her first name. Devilish is as chic as one can possibly be and so down to earth. While she has every reason to be a style snob, she is quite the opposite....approachable, kind, and liberal with compliments. She's just a girl's girl and I love that about her. As long as I'm going international, Leia, of Leia's Delights feels like who I would have been in another life. She is so feminine and pretty, and I just love reading about what interesting thing she's doing. Leia visits my blog often and is always so kind and encouraging with her comments. Finally, I have to mention Pull your Socks Up!, an amazing and fun woman with style enough for TEN women! She's fun, fearless and I love that she doesn't even consider letting her age stop her from dressing just how she wants. My list of BBFs (Best Blog Friends) is growing...Terri and Paula feel like more than friends, but comrades and long lost sisters. Thank you to all of you for being there. YOU GET ME! And I like to think I get you too!
Regarding my outfit, this is a vintage dress from the seventies. I hemmed up about 3 inches and absolutely LOVE it. Now this outfit FEELS like me. Yesterday's was iffy, but today I felt spot on. I love days like this!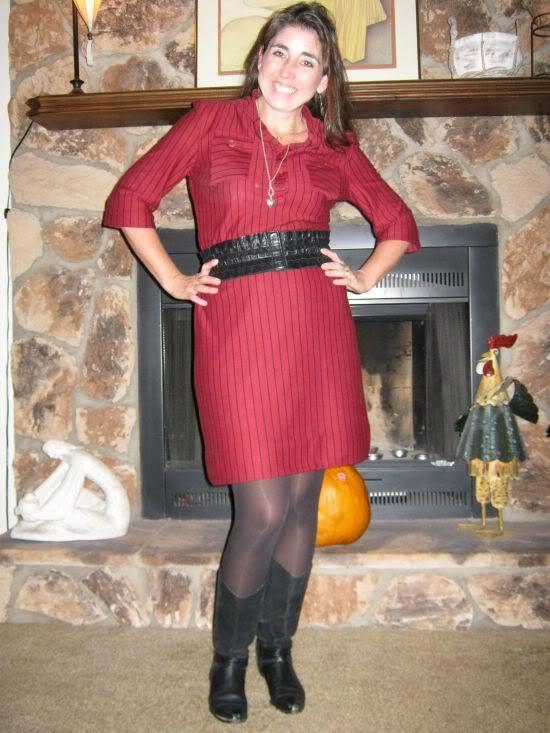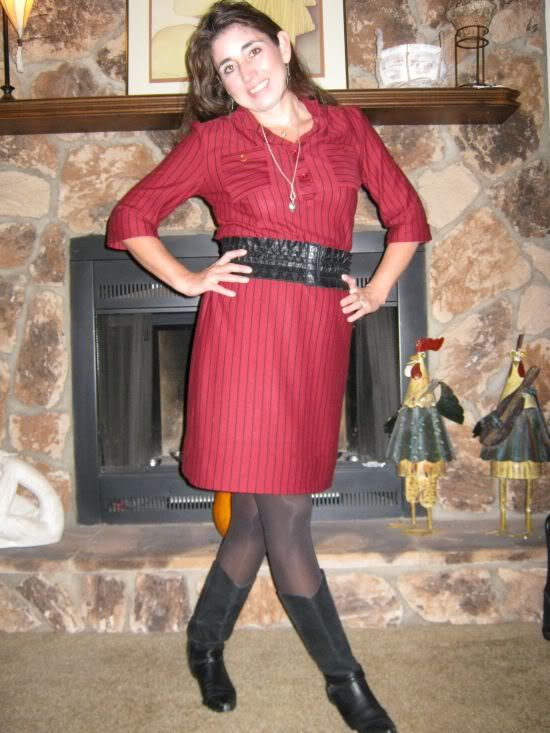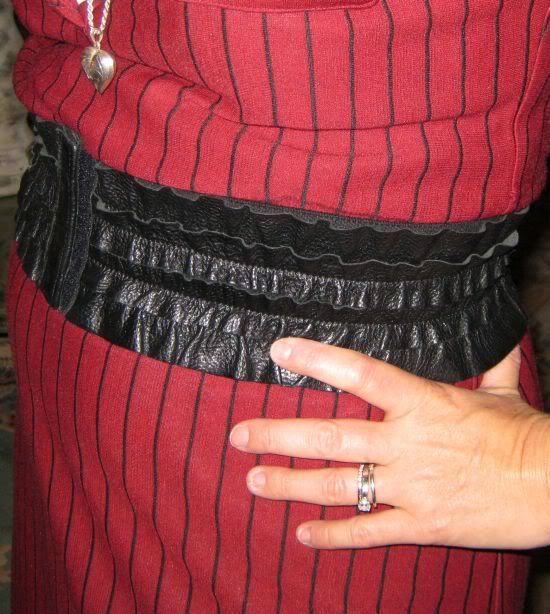 Dress......Vintage
Belt...... Doncaster Tanner
Boots......Inherited from my fabulous mother!
Dedicated to my blogging friends. I'm glad to know you! After having met the lovely Ms. Dionne Warwick just a few weeks ago, she is still just as beautiful!