I'll be honest. I miss disco. Disco, funk, R&B.....that's pretty much how I roll. That's ma JAM! It's how I get my GROOVE on! In fact, if I ever start feeling funky, I know it's because I'm running low on vitamin D; that's D for Disco baby! All I have to do is plug in my ipod, crank up the volume and blow my ears open with some groovy happy music and I'm back in the game, happy as a clam! (I've never met a clam, but my understanding is that they are just super happy....must be, hence the phrase "happy as a clam"!) Music just has that effect on me. Some of my earliest memories involve music and even when I was a really young girl, I would go in my room, shut my door and fill my space with Donny Osmond pleading with me to, "Go away little girl. I'm not supposed to be in love with you". As I got older, he was replaced with Chic and their "move your butt, can't stay in your seat, oh my GOSH can music make me feel this good?" Freak Out. I learned to dance to Le Freak by Chic and have never stopped since!
I definitely have an affinity for disco. Disco is just plain ol' "happy music". What's not to love? Sparkly clothes, glittery eye make-up, high heels, colorful disco balls and the BeeGees! Are they not the greatest group that ever lived??? Saturday Night Fever's soundtrack got absolutely worn out at my house. I don't think the needle ever left the album! When the BeeGees sang "More than a Woman", I wanted to be that woman! When they sang "How Deep is Your Love", let me tell you, I could have truthfully answered, "Hey you Brothers Gibb, my love is BOTTOMLESS!" This dress takes me back to images of Donna Summer and the 70s disco scene. I fell in love with the color and the pattern. The obligatory 6 inches (there it is again) came off the length and I folded the collar under to make it have more of a wrap feel. Pooped on a little black tank, tights and boots and it was all about the dress. I know it's a bit over the top, but sometimes, you gotta take your clothes like your music: LOUD and FUNKY! Mission accomplished with this little number, a new favorite!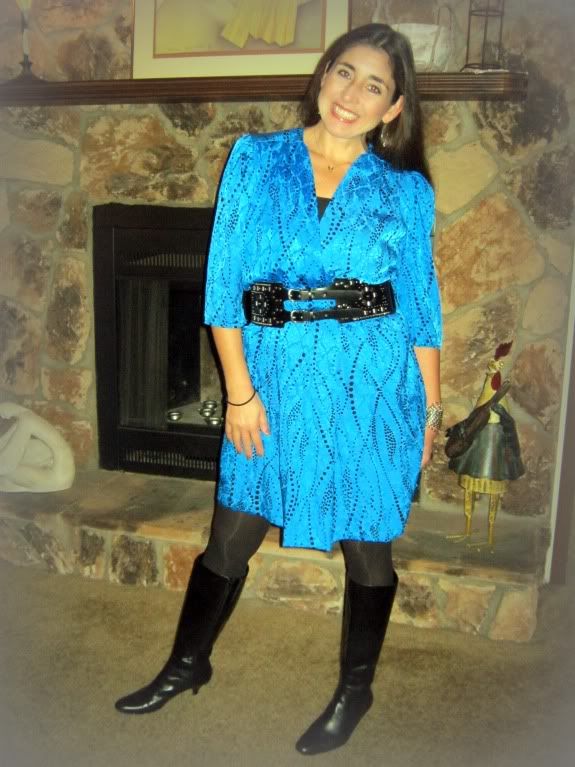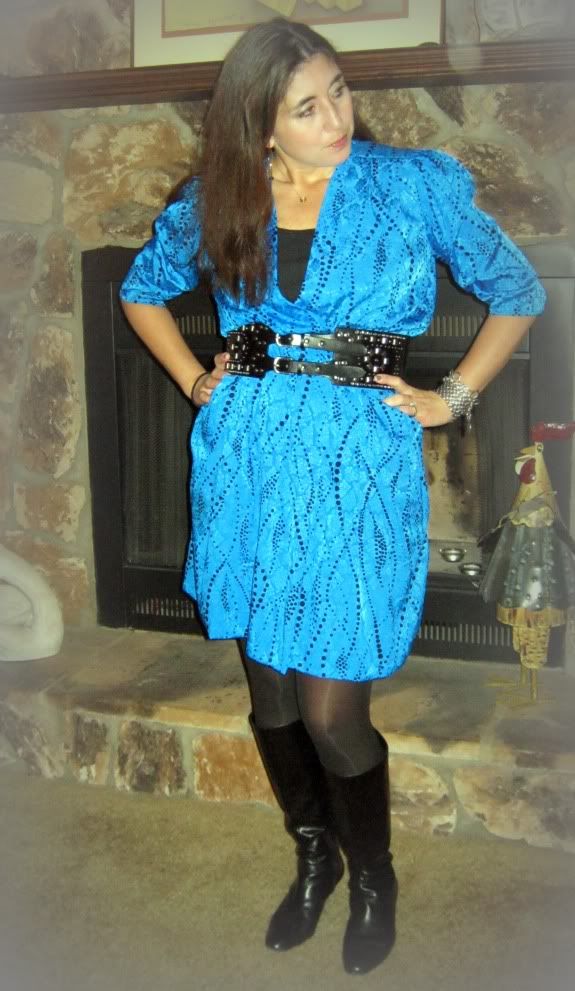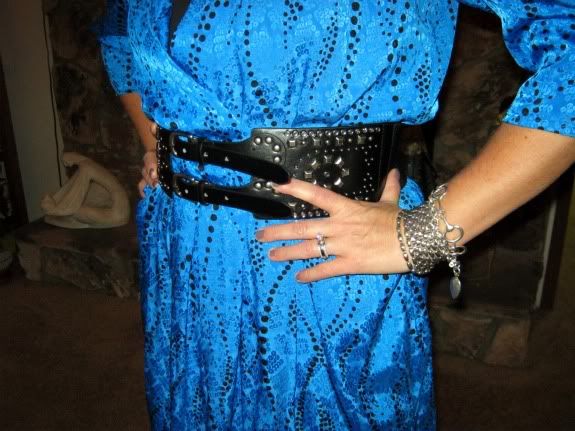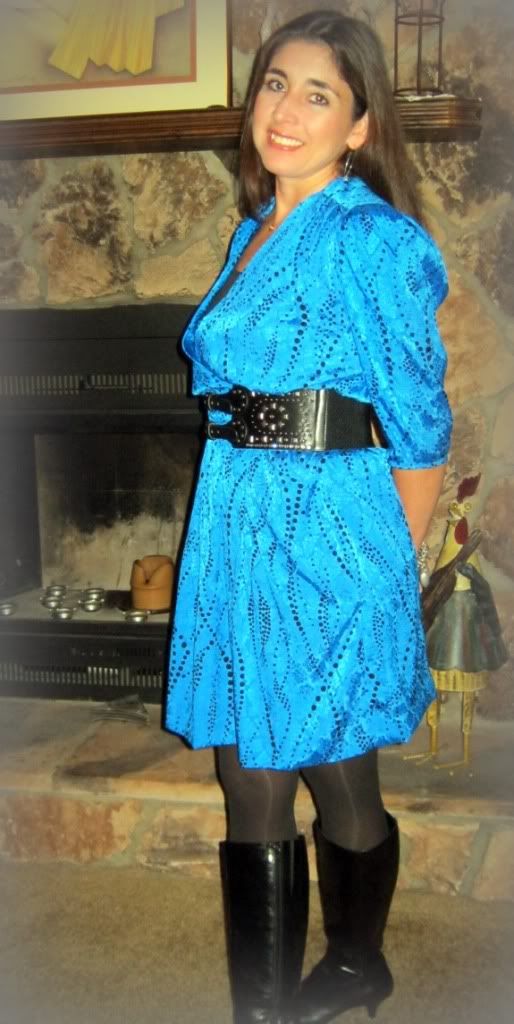 Dress ......thrifted and refashioned!
Boots...... Belk's
Belt......TJ Maxx
You KNOW you saw this coming!