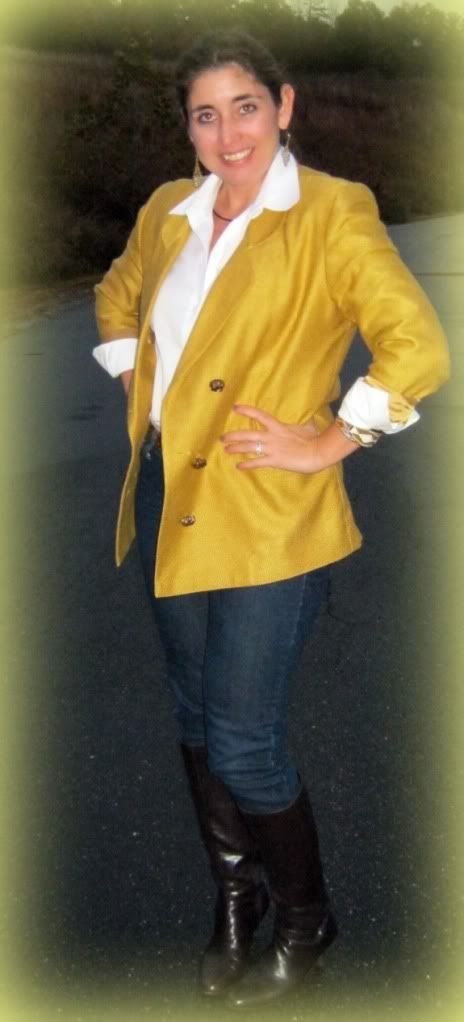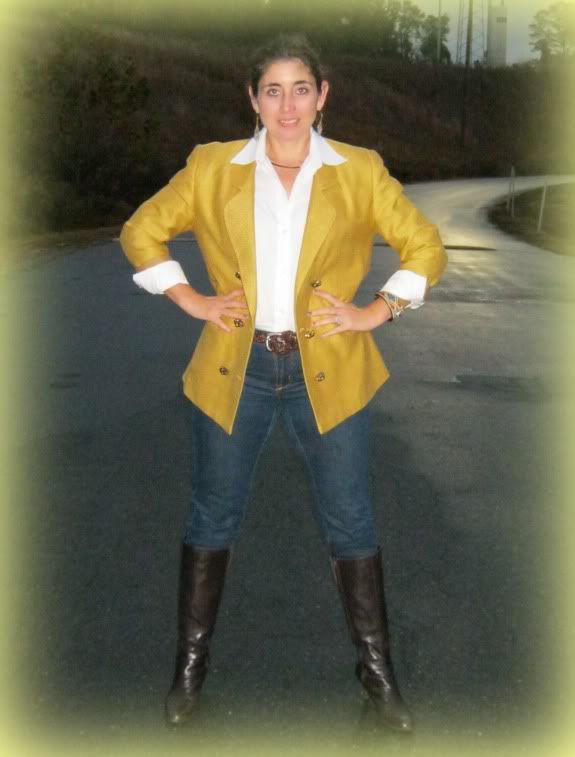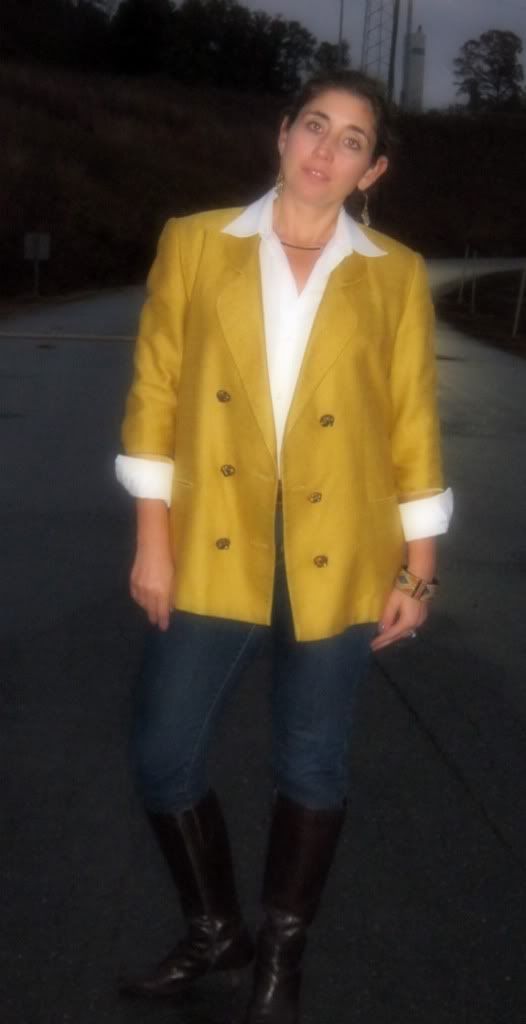 Do you like jeans? Do you wear them often? I do like jeans but I don't wear them very often. It just seems like it's difficult to find jeans that I feel look good on me. I found these super skinny jeans last Spring at TJ Maxx. I love the fit of them. Baggy jeans don't look very good on me, I've got enough "stuff" without having extra fabric create more! This look has a bit of an equestrian vibe to it. I really like that, because have you ever seen a jockey or equestrian that didn't look FABULOUS? No? Me neither! This is a KEEPER!
Jacket ......silk, vintage thrifted
Boots...... Belk's
Jeans......TJ Maxx
Blouse......Thrifted
You got the green light to wear those jeans!