I spent this entire weekend on a train! My husband works for the railroad and I got to go with him when he worked an Excursion train to Roanoke, Va on Saturday and then to Asheville, NC on Sunday. What is special about this train ride is that it is sponsored by a Train Museum and so there were about 15 vintage train cars linked to the train. I think all the cars together were about a mile long. To walk through some of these old cars was like time travel. I just pictured silent film star, Gloria Swanson, traveling cross country by train in one of the luxurious cars. Then it made me think (of course) about how the approach to fashion and style has changed over the years. I think women have always been fascinated by clothes. Certainly, in the early silent films, many audiences swarmed to see Gloria Swanson or Pola Negri dressed to the nines. Then move into the 30s and the clothes were absolutely dramatic….HUGE fur collars, ornate hats, sleeves that almost hit the floor and a cornucopia of bias cut dresses.

Often I think we've lost the sense of "special" that goes along with clothes and grooming. I feel like a child of the 20s and 30s, welcoming and even obligating myself to dress for my public everyday. We show respect to our neighbors and friends when we take time to groom ourselves and put our best foot forward. There seems to be such a civility to presenting ourselves well groomed, going out in our good clothes; not just throwing on sweats and a tee shirt. When I dress myself with purpose everyday, I feel like I'm telling my husband, my kids, and my coworkers, "I feel special and I think you're special too. I think you're worth me fixing myself up for." It shows my respect to those I come in contact with. It's like the couture equivalent of putting out the good china for guests. Why wait for a visit from a VIP? Aren't those closest to us the most precious VIPs? Aren't they worthy of me looking my best?

I know, I know, I'm more than the outfits I wear and as my very wise Grandma used to always say, "Pretty is as pretty does". I'm not saying that my clothes show my value or make me something I'm not. I'm saying that what I wear on my outside, hopefully reflects who I am and what I feel on my inside. It keeps me congruous in my feelings and appearance. I love what CoCo Chanel said about fixing up and the first time I read it years ago, I thought, "YES! EXACTLY!" She said,"I don't understand how a woman can leave the house without fixing herself up a little - if only out of politeness. And then, you never know, maybe that's the day she has a date with destiny. And it's best to be as pretty as possible for destiny." I have a date with destiny! Now let me go find something to wear!
Dressed for comfort for a 2 1/2 hour car ride.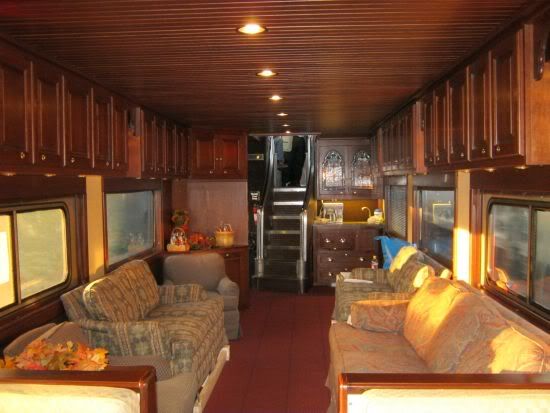 One of the antique cars.
In Roanoke, VA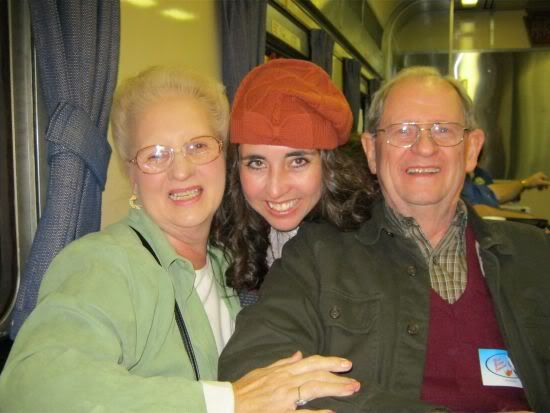 With my beautiful Aunt Helen and Uncle Glenn! What a treat that they were on the train Sunday!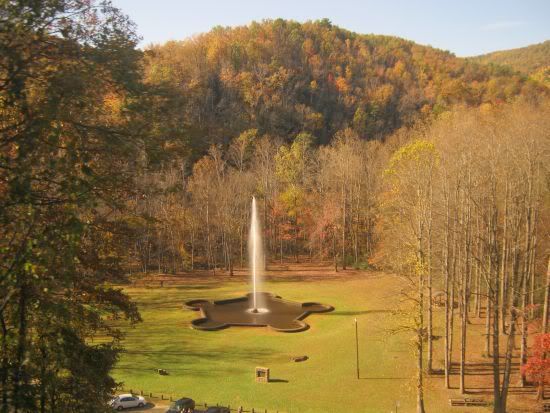 Andrew's Geiser on the way to Asheville, NC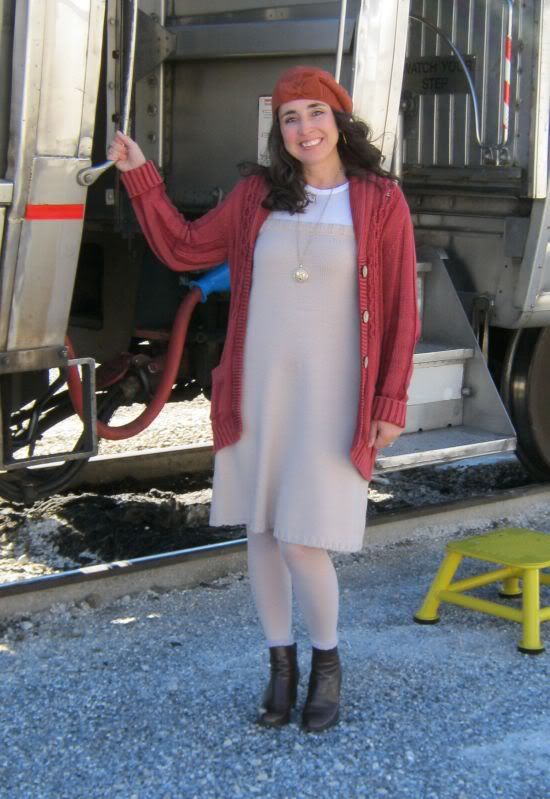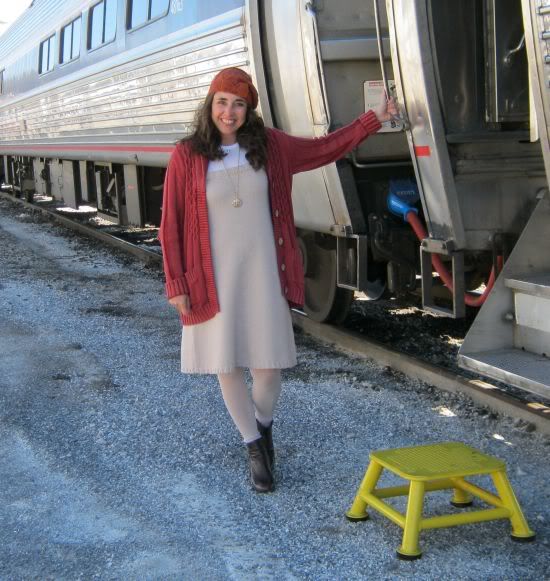 In honor of my excursion! Check out Rerun at around the 1:20 mark! Remeber Rerun from What's Happening?