At this point, I don't. even. know. who. I. AM! I mean, knee socks? With heels? Seriously Serene?! You really think you can pull this off? Just who the heck do you think you are?! Welllllll, I'm Serene darnit and frankly, I think I knocked those sassy little knee socks/heels out of the PARK! I had on my black boots with the socks to begin with. Then these little Mary Jane like heels peeked out at me and said, "I dare you!" So I yanked off the boots, slapped on the MJs and guess what? Elvis is back in the building! I was soooooo surprised at how much I liked it. But don't take my word for it. Take a look at the pics and give me your honest (Serene, it looks fabulous!) opinion. Have I mentioned how criticism gives me hives?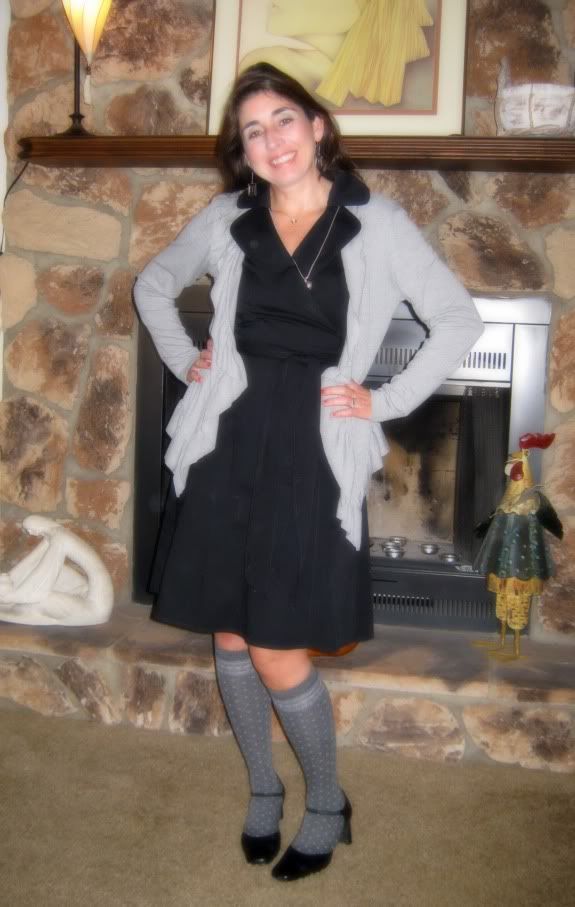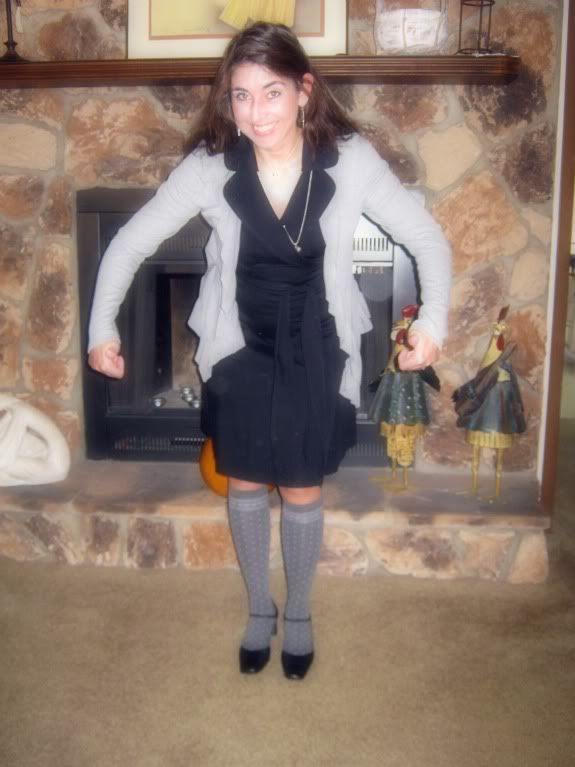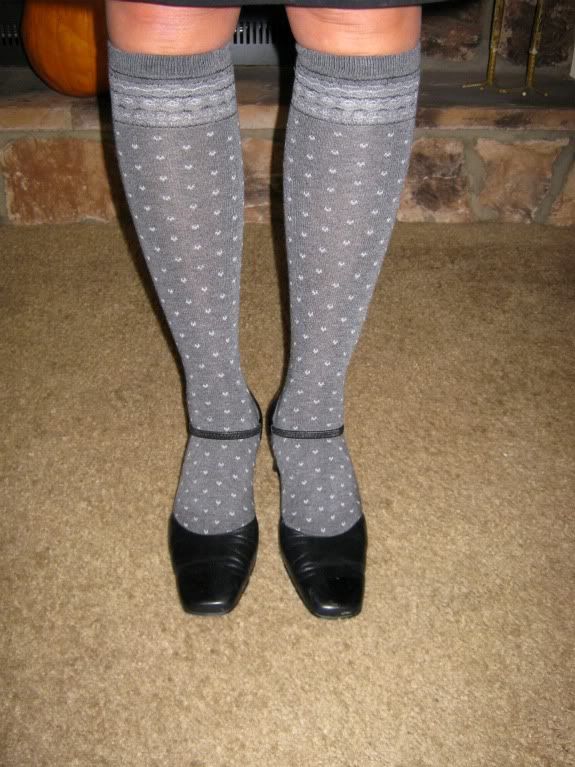 Dress......Ann Taylor
Sweater...... Isabella Rodrigues (TJ MAXX)
Shoes......Thrifted
Socks......Walmart
It's an All Skate!