I've been getting alot of compliments lately on my use of scarves. It's odd because, I've had scarves for a while, but really haven't known how to use them. Now, I'm seeing them as shirt potential, wearing them over any ol' shirt and belted with or without a jacket. I love it!
And on the subject of compliments, I put alot of value on them. Mark Twain said, "I can go two months on a good compliment" and he was SOOOO right! A sincere compliment just feeds my soul. My daughter and I were talking the other day and she mentioned that one of her acquaintances make an unflattering remark about a friend. The friend found out and it really bothered her. I told my daughter, "Why is it that we can hear 100 good things about ourselves and barely believe them. But we hear one negative thing and we treat it as gospel and go into self assessment mode?" My girly and I decided that compliments are bricks. And we use those bricks to build up a wall against the stray insult, criticism or snarkyism that is bound to be lobbed at us sooner or later. As a blogger and definitely as a woman, we're vulnerable to disapproval. As a blogger, I put myself, unshielded for public perusal. As a woman, it's in my nature to be a pleaser, all the while warding off feelings of not being good enough, pretty enough, thin enough, etc... At 44 years old, I'm determined to wear confidence like underwear.....clean, fresh, daily new and definitely worn all the time! It's not an accessory, it's a foundation garment!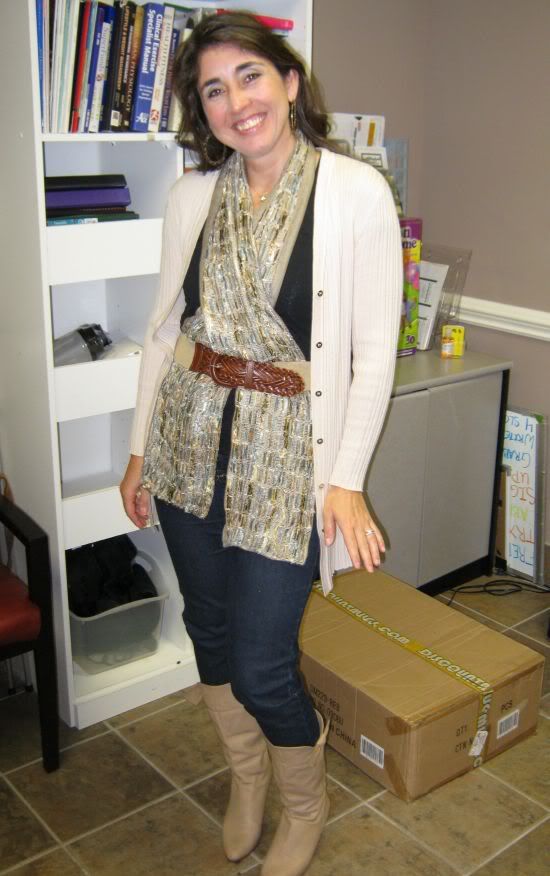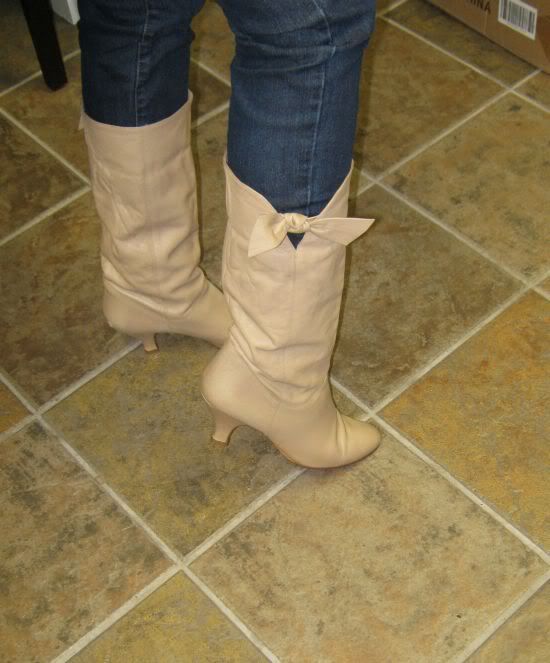 Scarf......J. Jill gift
Belt & Boots...... Thrifted
Jeans......TJ MAXX
Dancing Queen - That's what I feel like in this dress!