Am I the same girl who took her dad's old Army khakis and sewed darts in them so that I could have a pair of preppy khakis like everyone else? Am I the same girl who raided her stepmother's closet so that I could have something new to wear, and ended up wearing vintage sweaters in High School? Am I the same girl who discovered belts when I was a freshman in college and turned cotton cropped pants and an oversized white shirt into an outfit that would make Lisa Lisa and Cult Jam proud? Yes I am! Yes I am! I get a little amazed at how my style sense has come full circle.....everything old is new again.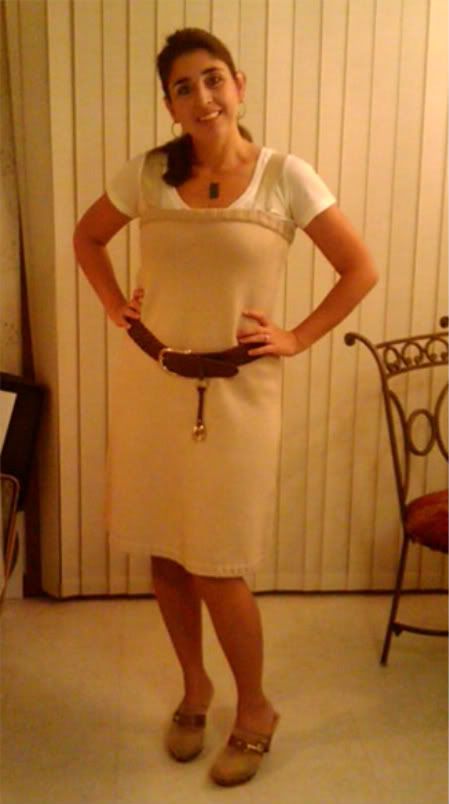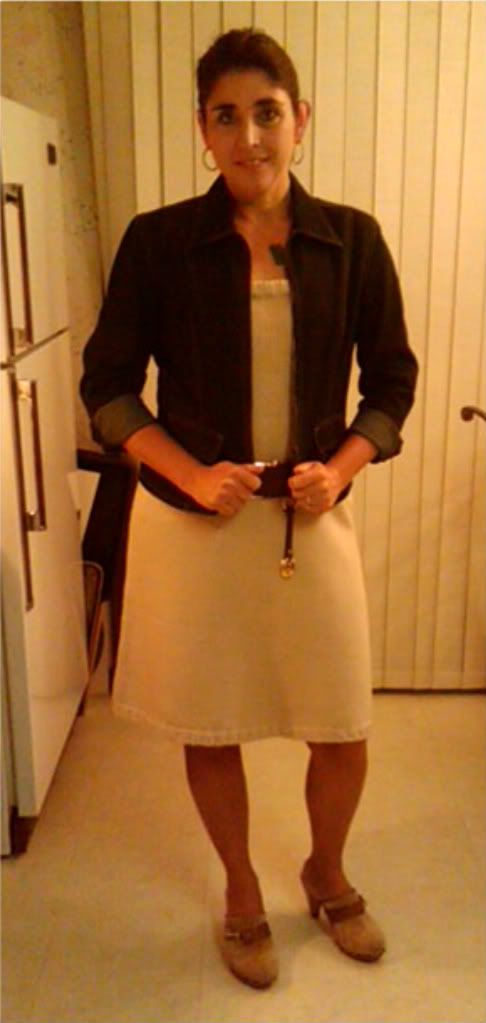 Okay, I have to tell you about this dress. I got this SKIRT at a thrift store about a week ago for 75 cents. I loved the shape and the color. It's like the palest rose and it's a sweater skirt. I didn't know exactly what I would do with it, but it's kind of like making sure a puppy at the shelter gets a good home. I felt certain I could do right by it! When I got it home, I started playing with it and was curious how it would look as a dress. It will stay up strapless, but I wasn't comfortable. Inspired by a pic I saw on another blog, which I would love to show you, but can no longer find......I took a belt that I bought for about 12cents and cut it to make straps. I thought the irredescent quality of the belt would be perfect for this and turns out, I was right! I couldn't wait to wear it and it actually looks great belted, not belted, with boots or with clogs. I think I'll also mix it up with tights also. I just LOVE it!
Top......Victoria's Secret ($5)
Skirt/Dress......Thrifted (with belt, about .99 cents)
Shoes......Coach Clogs via my mother
Jacket......Bisou Bisou (about 8 years old)
I'm the same girl and this is the same favorite song that I've had for years!