I'm going to a costume party Saturday evening. I have wonderful friends and I love getting together with them, and what's cool about this time is that it's families also. It's going to be costumes, pumpkin carving, food, wine and a fabulous time! I don't want to spend alot of money on a costume, so a good friend of mine is from India and she has some BEAUTIFUL saris. She came over this evening with a few for me to choose from. I decided to borrow a beautiful turquoise one with gold beading and stitching. It's STUNNING!
You know what is so great about the sari? How fantastic to just get up and wrap yourself in luxurious fabric?! No worrying about size, bloating, "does this make my butt look big?". Just beautiful draping silk in the most beautiful colors. Who wouldn't look great in one? My friend, Sumy, and I talked a little about body image and cultures. Honestly, wearing a sari certainly takes away the angst over gaining a pound or two. Nothing like here in the US! We tend to think the skinnier the better. Women's figures have disappeared. Well, mine certainly hasn't! Today, in this bright skirt, I felt curvy and pretty and very feminine!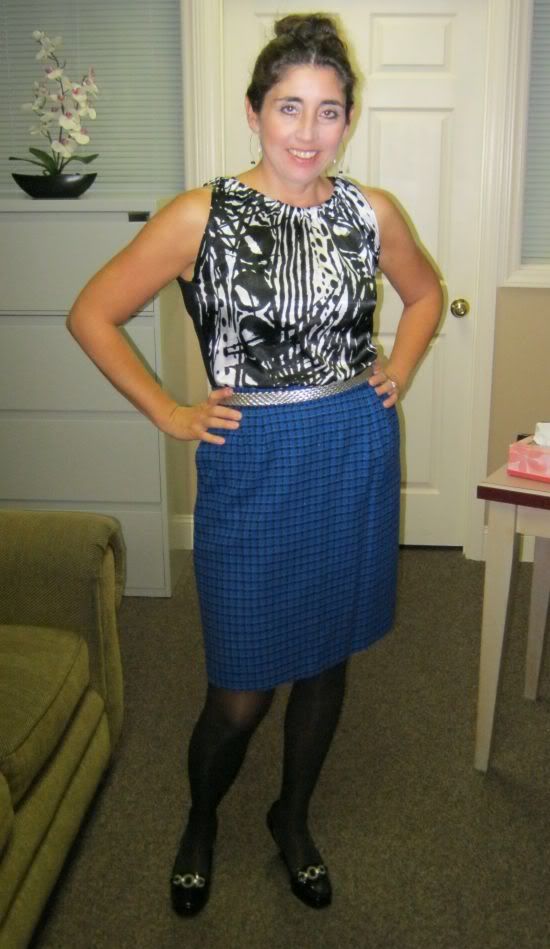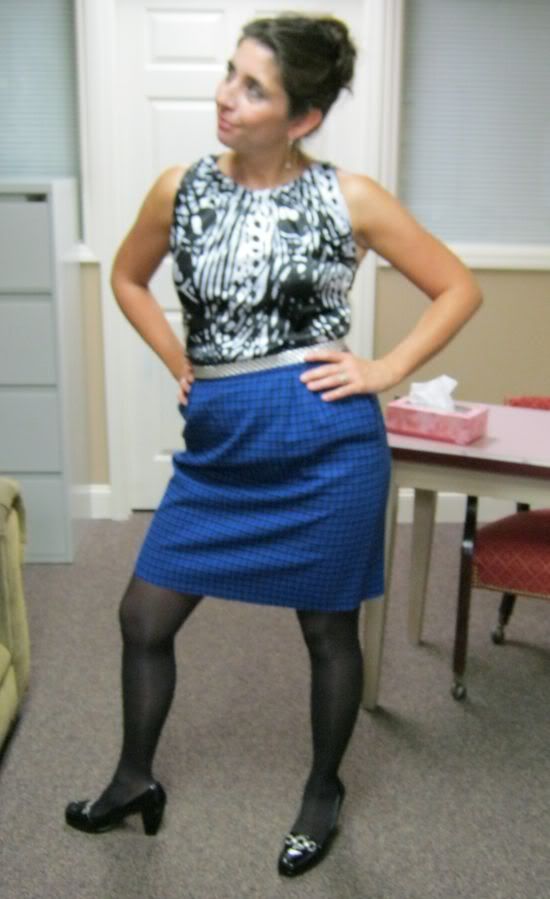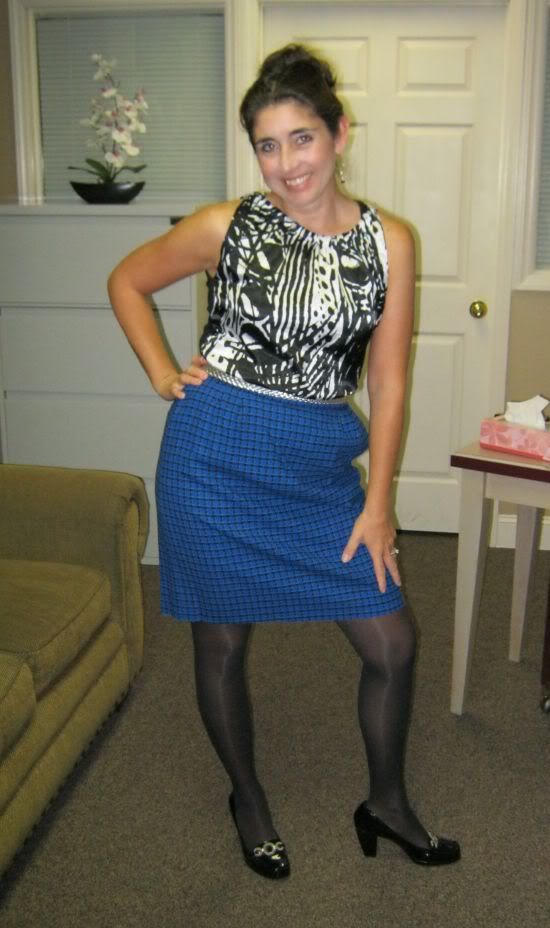 This was also my first time mixing a print with a plaid! Ridiculous, I know. But, I pulled out this skirt last night and just started putting on everything with it. No rules. When I came to this....VOILA! Love it! Of course, I'm having a hard time finding ANYTHING that my 50cents silver belt doesn't improve. The skirt was thrifted and about a foot longer than in the picture. I went crazy for the color and the fit....so rare that I put on something and the waist and the hips fit so perfectly, but all the planets were aligned, ergo....the perfect fit. Amidst all this fabulousness are these horrible shiny tights which are never to resurface again. Looking for matte tights first (maybe second or third) thing tomorrow!
Top...... Macy's (?)
Skirt......Thrifted and refabuloussed!($1.50)
Shoes.......REBA via thrifted ($7)
Belt.......Thrifted (50 cents)
Shiny Tights.......Shiny ugly tights are us ($more than I'm willing to pay again!)
The Gypsy Kings for my gypsy heart!