I'm keeping it real today. As much as I love clothes with an almost evangelistic zeal, I DO NOT dress for the paparazzi every day! And by paparazzi, I mean, my little blackberry camera. So here's a snapshot of the first part of my weekend. My oldest boys came in from college this weekend!! I could just INHALE those guys! It's hard to believe that there was ever a time I thought I couldn't have kids. Four kids later, my concern was without merit. So as I sit here on my deck in this beautiful weather with Janet Jackson playing on my ipod, I can honestly say, it just doesn't get any better than this! Yesterday, I worked a local festival to promote our gym. Saw lots of friends, ate deliciously dangerous food, then came home and changed, and my fabulous husband and I went to the coffee shop and just hung out. PER. FECK. SHUN!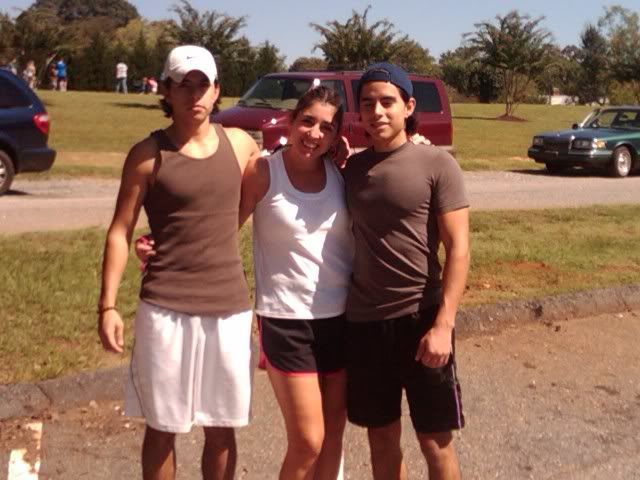 My twin sons and I after a killer walk.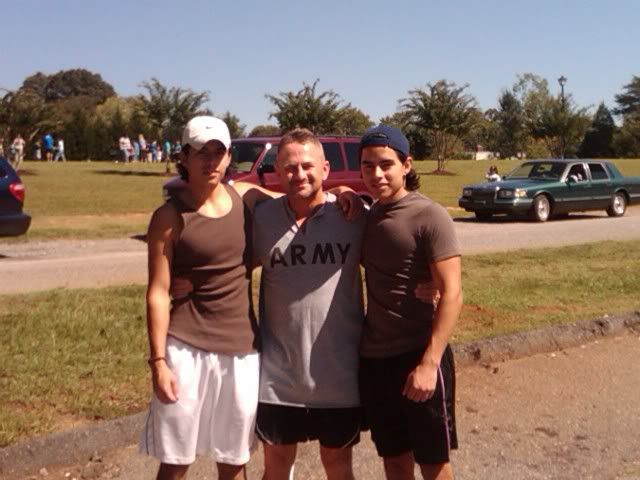 I have alot of "goodrooking" men in my family!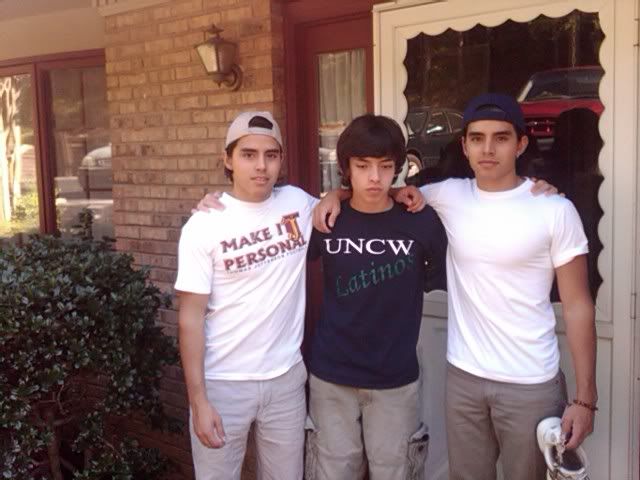 My three boys! Sweet, smart, handsome....do I sound like a mother?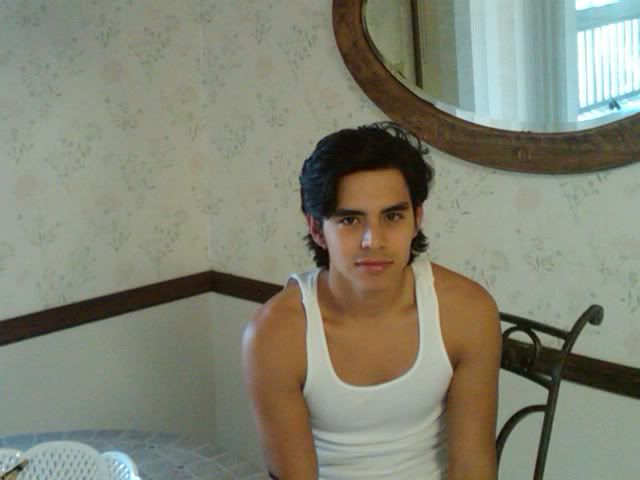 Morning hair!
Dressed down for festival.
My honey wearing my jacket. I think it almost looks better on him!
The amazing Travis who has lost over 100 pounds and ran his first 5k in just 35 minutes! Check out his BLOG!
Cade the FABULOUS was there with his FABULOUS mom!
Heading to the coffee shop!
The dress I'm wearing in coffee shop pic is from a wonderful little shop in Hendersonville called Banana Moon. It's difficult to go in there and not want at LEAST 5 things!
Are you really still sitting there?!You've gotta be DANCIN'!